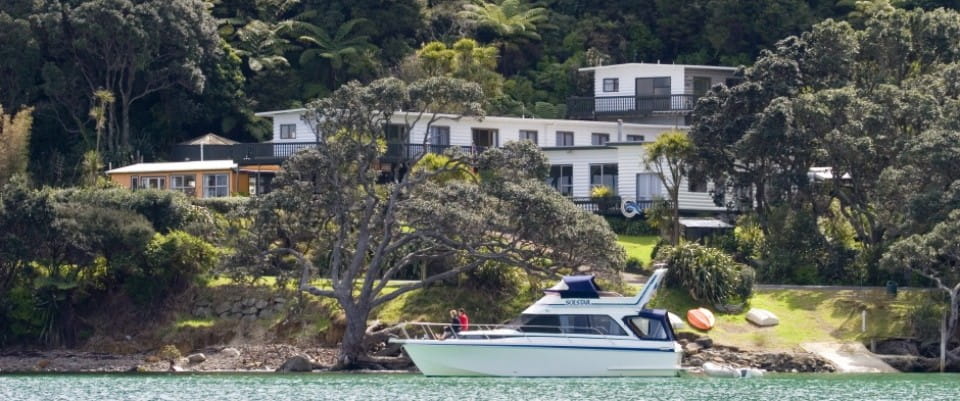 Tipi & Bobs Waterfront Lodge - Great Barrier Island, New Zealand
AN EXPERIENCE LIKE NO OTHER.
You know you've got away from it all when you are relaxing on the deck looking out to breath taking sea views, watching dolphins frolic in a sun-kissed sea. Join us at Tipi & Bobs Waterfront Lodge and this kind of idyllic seaside accommodation is yours. Located right on the shore, near white sandy beaches and shops, the Lodge has stunning views. The rainbow flecks of boats puttering around Tryphena Harbour, the clear sparkling waters of the Hauraki Gulf and in the distance, the green arc of the Coromandel Peninsula on the New Zealand mainland.
All around you stretches the untouched wonderland of Great Barrier Island, a paradise of tranquil bush, towering Kauris, natural hot springs and sandy beaches.
Hospitality is our business. Outstanding location, best service. Everyone is welcome!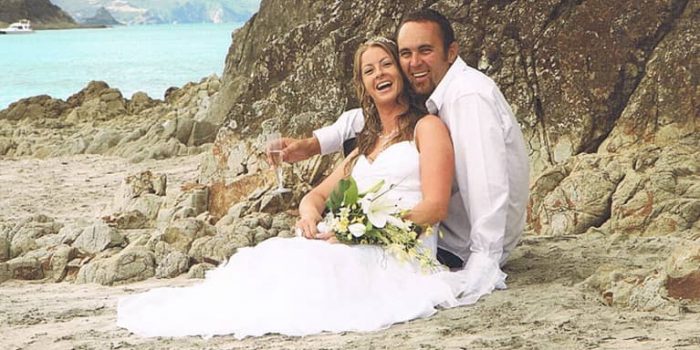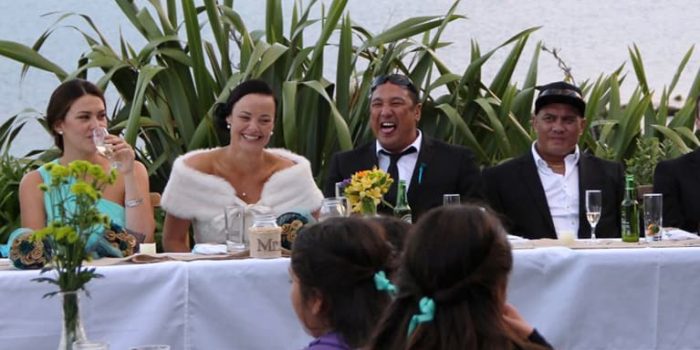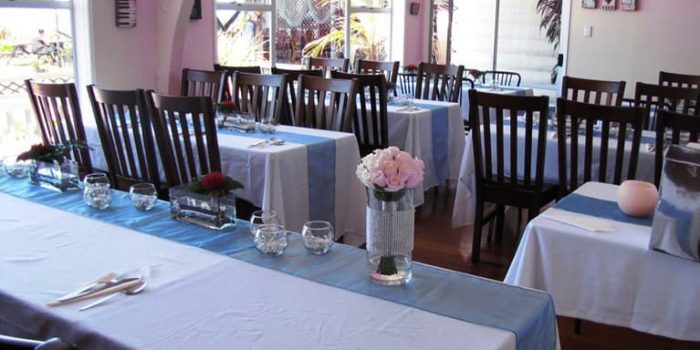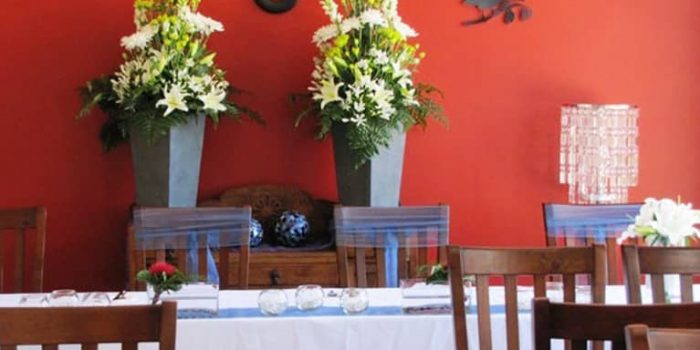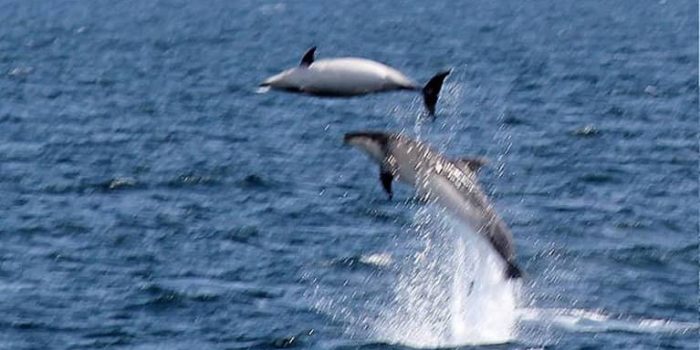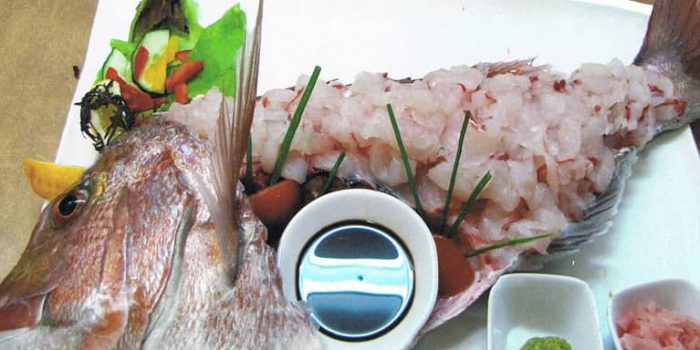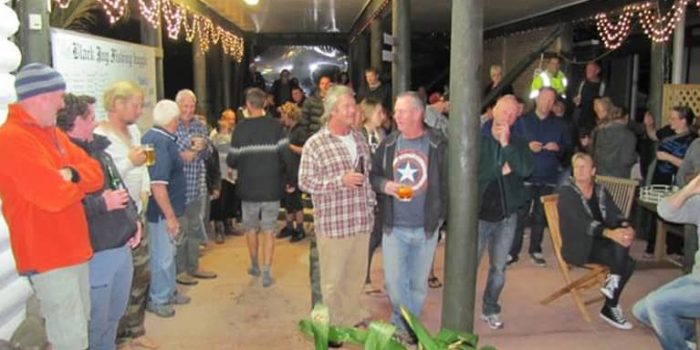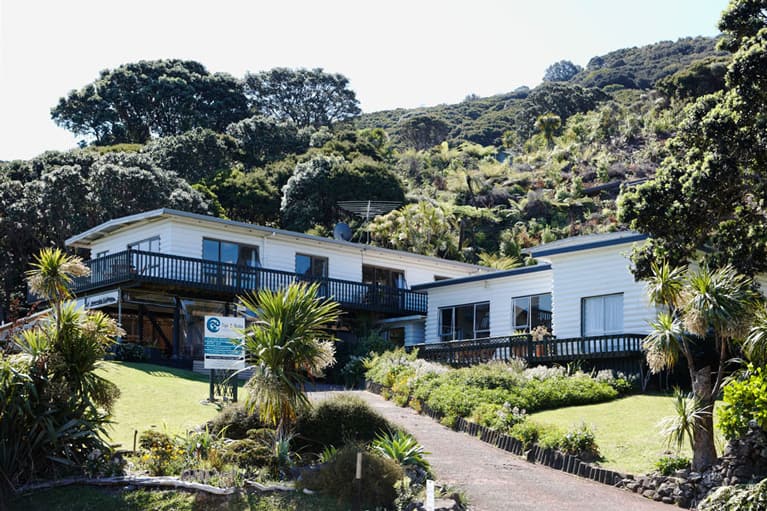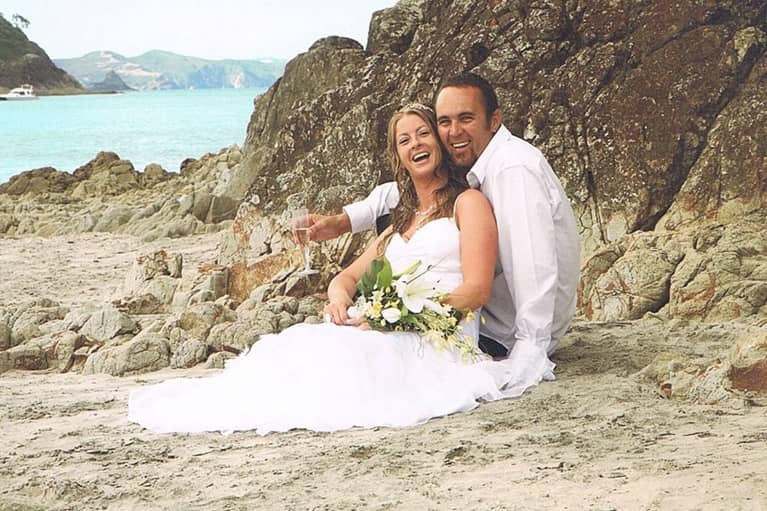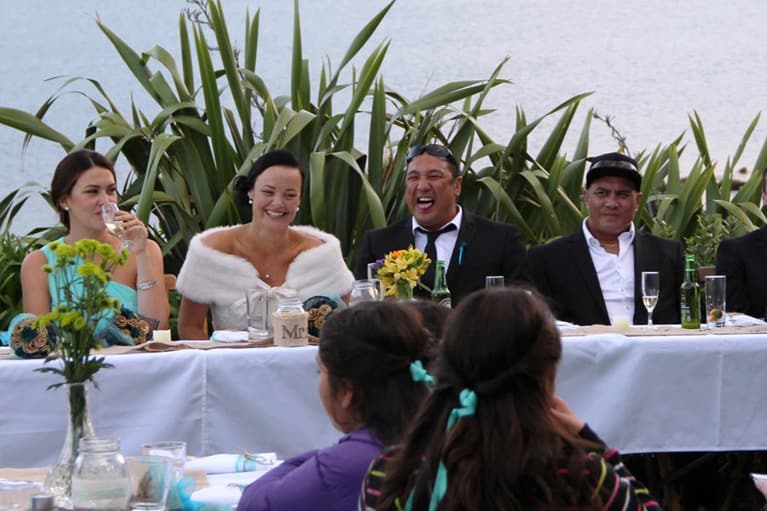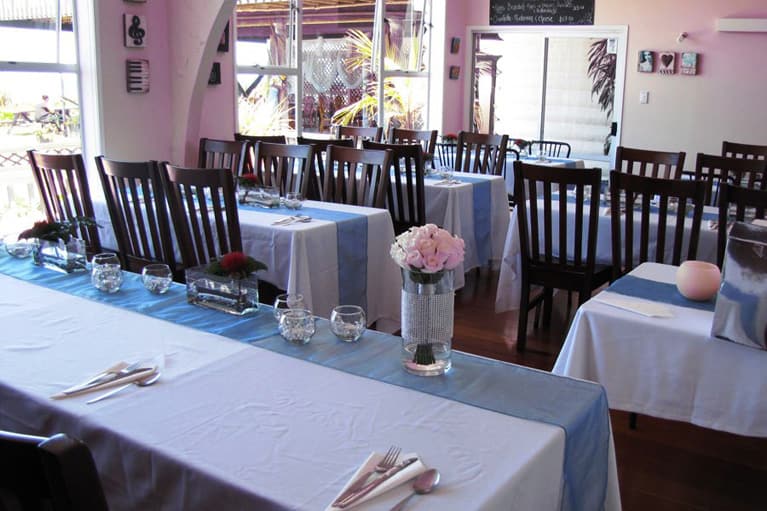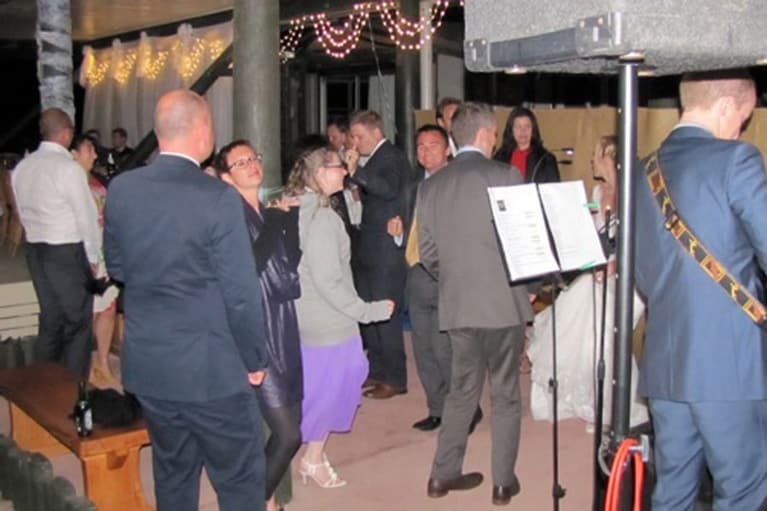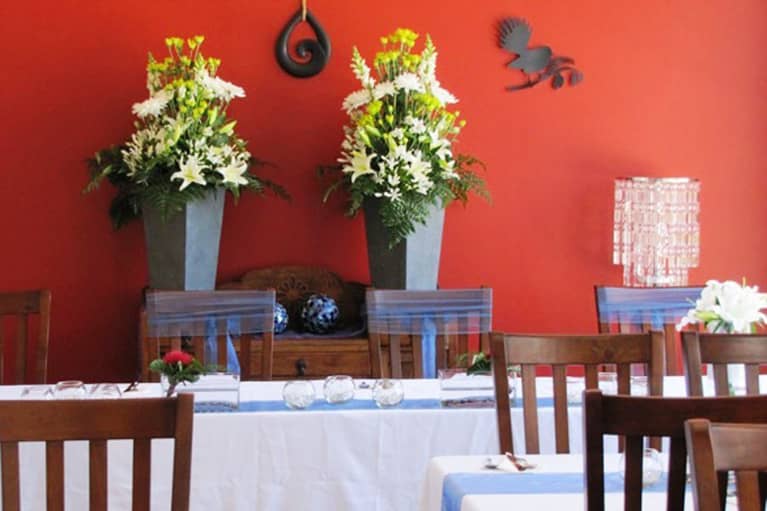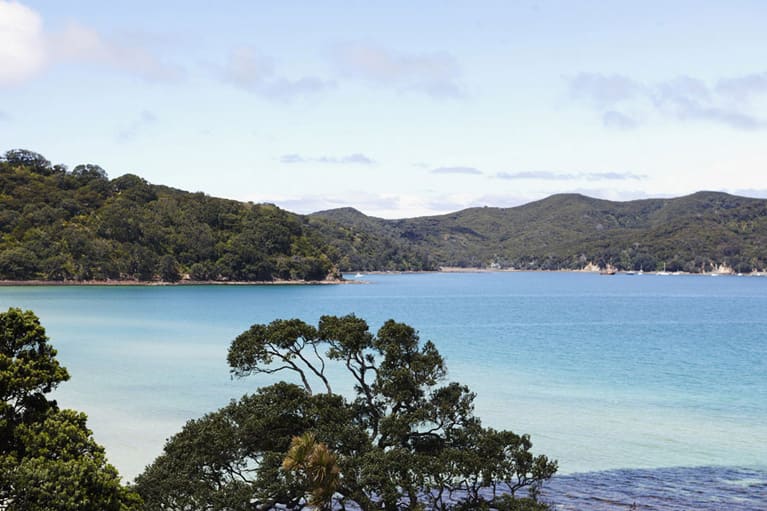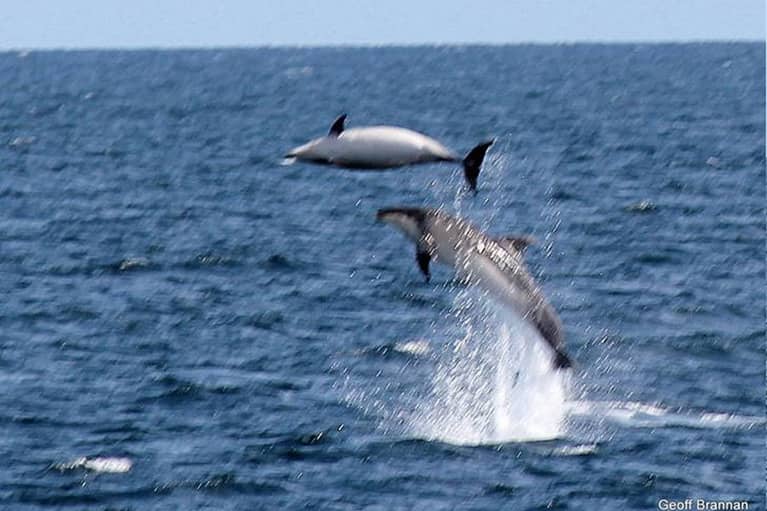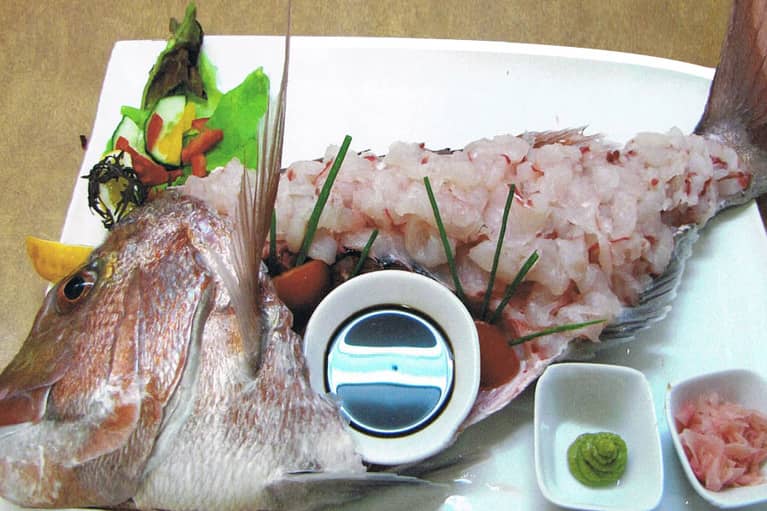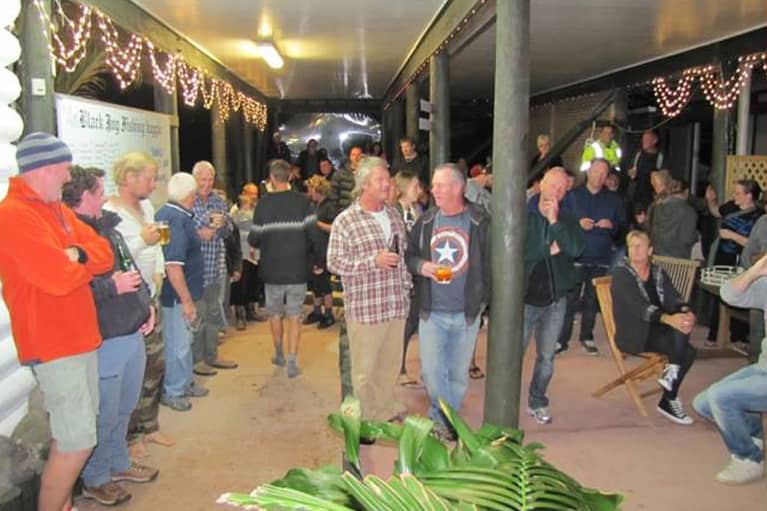 We're happy to inform you that Tipi & Bob's Waterfront Lodge has become the best place in Great Barrier Island according to visitors' reviews on Restaurant Guru!
Please accept our sincere congratulations!
2018 Guest Review Award Winner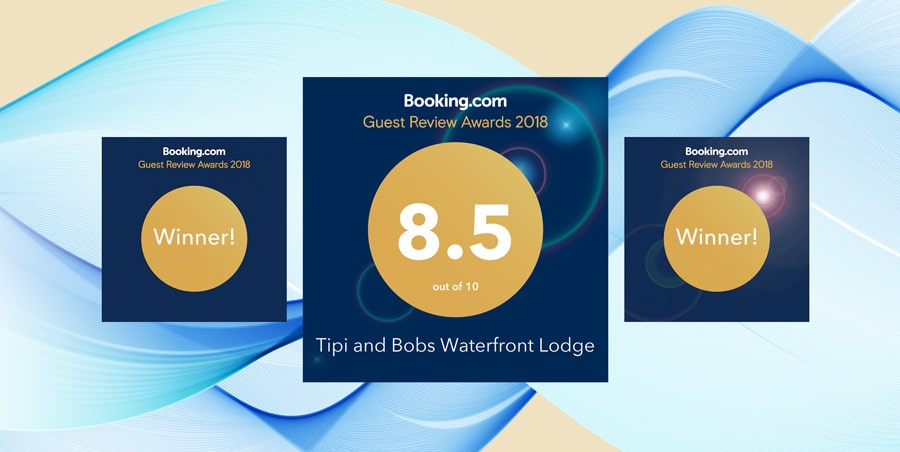 2017 featured by Lonely Planet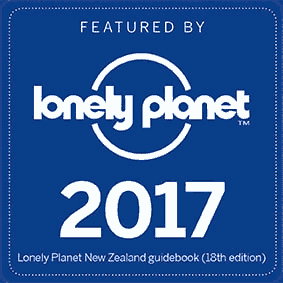 I have said this before and it bears repeating. It is fruitless to try to compare a hotel or restaurant in one location with one in a completely different location. The comparison is meaningless and does not help anyone seeking advice on where to stay or where to eat. Great Barrier (the 'Barrier', or Aotea) is not Auckland. It is not Northland, the West Coast or Golden Bay. Nor is it the Bay of islands. It is unique, and this is what makes it fascinating and enjoyable. Isolation is what makes it special. Isolation means no electricity supply and no water reticulation. Everybody on the island makes there own power and gathers their own water. Once you really understand that then we can compare accommodation and food on the Barrier. Tipi and Bobs (not owned by either Bob or Tipi) has the word 'lodge' in its title. Don't get hung up on this word, please. If you think of a 'lodge' as an upmarket Botswanan Safari establishment you will be surprised. You are not in Botswana! More appropriately you are in a slightly superior New Zealand Motel, with a bar and restaurant on site. This is a GOOD thing! NZ motels are generally really good, with small kitchens, separate bedrooms and SKY TV. And here we have all these. We came to the Barrier on a package offered by the lodge which included air travel (Fly My Sky), a rental car (Aotea Rental) and 5 nights at the lodge. It was easy to arrange, helpfully adapted by Margery at the Lodge to suit our schedule. Margery also put us in the top level room, with 270 degree, unobstructed views out over the sea and harbour. The bed was large and comfortable and the lounge relaxing and comfortable. The breakfasts, included in the package, were substantial and varied, and extremely well presented. We had a couple of evening meals and they were tasty and served promptly. The setting for meals is covered from sun and rain and overlooks the sea. Back to the electricity. The lodge is powered by generators and solar panels. I have heard some complain about the noise of generators. Seriously? They are the 'silent' type, with a comfortable purr in the background. Having lived in third world contexts with now city power I have come to love the sound of a generator! I can live without many things, electricity is not one of those things. But – you must know that the generators go off at about 10pm all over the island, and lights are then powered through solar batteries. And, the generators are off from about midday to 5pm. The results of this are that the small fridge in your room is not really a fridge. It is a white cupboard. And although you will always have lights and TV, you can only charge appliances when the generators are on. When the generators are off the night becomes really night. So quiet that the cry of morepork echoes off the hills. Above the dark bay is the enormity of the whole galaxy. Sit outside for an hour. Let your eyes see the billions of stars and listen to the sea and the night birds. Magic. Margery made us feel welcome and was always on hand to help with our questions. The Barrier has a kind of informality reserved for small towns and this lodge is relaxed, informal and well-provisioned. Sure, there are luxury lodges on the Barrier. But, the further you retreat into luxury the further you will move away from the Barrier. it was the Barrier you came for after all.
From 367John
Hi Margery – I just wanted to thank you for helping to make our weekend such a pleasure. We so enjoyed staying at the lodge – the units were super comfortable, lovely beds particularly. Peter and I had views to die for from the top unit which was a bonus. You were great! It felt like we were always asking for something and nothing was too much trouble for you. The food was wonderful – so glad most of us ordered the fish, it was so good, fresh and beautifully cooked. We would certainly love to come back for another stay some time. Thanks again!
Cheers
Maxine Warner